Welcome to Introverts.org
Introversion & Introverts Definition
The psychiatrist Carl Gustav Jung coined the terms (or psychological type) introversion and extroversion in 1910, and they have been central to psychology ever since.
Introverts (or those of us with introverted tendencies or personality traits) tend to recharge by spending time alone and engaging in solitary activities, like reading, writing, solo artistic endeavors, etc. They lose energy from being around people for long periods of time, particularly large crowds, or from lots of small talk. They love to focus on their inner world of feeling, thinking and introspection, and engaging in solitude. They might only have a handful of people they can call a close friend. About 30% of people have an introverted personality.
Introverts can be shy, but shyness does not necessarily mean you are an introvert, so not all shy people are introverts. You can be a shy extrovert, for instance. If you are a shy person we have an article on jobs for anxious introverts.
Extroverts, (or those of us with an extroverted personality type) on the other hand, gain energy and stimulation from other people. People with extroversion actually find their energy is sapped when they spend too much time alone. They recharge by being social, engaging in social activity & behavior in social settings.
Since introverts and extroverts are the extremes of the scale with all their individual differences, the rest of us fall somewhere in the middle. Many of us lean one way or the other, but there are some who are quite balanced between the two tendencies. These people are called Ambiverts.
Understanding if you're an extrovert, introvert, or ambivert is important to optimising your mental health.
What kind of person are you? What kind of social situation or social setting do you prefer? Are you anxious at a social event (and have social anxiety) or social gathering, or do you have good social skills and you're a social introvert and you just have an introverted tendency?
Are you an introverted extrovert and are fine with social events & social situations? Are you an anxious introvert or just a calm restrained introvert?
We have an excellent post on jobs for anxious introverts and introverted persons.
In the future we will be writing about becoming an introverted leader, in contrast to extroverted leaders, and about how to optimise your life from the perspective of a psychologist. We will also include how to move to social introversion and generate positive emotions if you are an introverted person interested in positive affect in different situations. If you are a thinking introvert you should enjoy this website.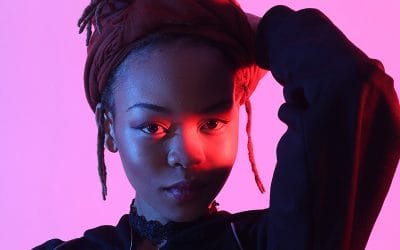 List of 30 High Paying Jobs for Creative Introverts  If you are an introvert and happen to be highly creative, you may find yourself wondering what jobs would best suit you.  Perhaps you already are in the work world but find yourself growing more disillusioned by the...